---
Pedal Performance Endurance Test Bench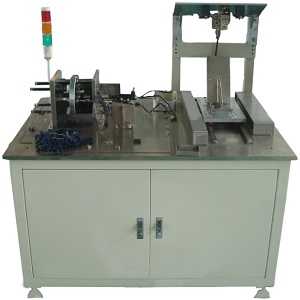 This test bench can test the car pedals. The test results can be used to decide whether the products are qualified, and maintained for statistics, analysis, storage and printing.

Standards
QC/T788-2007 The performance requirement of the car pedal device and the test method of the bench
QHMAC 103[1].143-201-2005 clutch pedal
QHMAC 103[1].143-202-2005 brake pedal
QHMAC 103[1].141-201-2005 accelerator pedal

Test Items
· Longitudinal displacement, lateral displacement, stiffness, intensity, anti-torsion performance test for different kinds of pedal assemblies.
· Clutch pedal durability test.
· Accelerator pedal durability test.
· Brake pedal durability test.
· Different kinds of pedal assemblies durability test.
· 20 degree of force durability test for accelerator pedal and brake pedal.


Note:QINSUN always been committed to innovation and improve product performance and functionality, based on the reasons, the product specifications will be changed accordingly. The above without prior notice, the Company reserves the right to amend the final.