---
Convective Heat Resistance Tester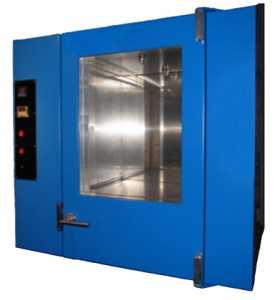 The instrument is used to determine the thermal resistance of protective clothing materials or samples and protective equipment by exposing the sample in the test condition of hot air circulation oven.

Application
The equipment oven is designed to test the convection thermal protection performance of different products, such as fabrics, gloves, shoes, helmets, glasses and other products.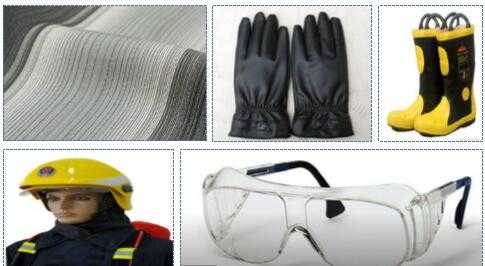 Standards
ISO 17493 Clothing and equipment for protection against heat - Test method for convective heat resistance using a hot air circulating oven

Instrument Structure:
The metal frame of this instrument is equipped with rock wool thermal insulation layer. The door is used to enter the air circulation oven. The size of the door window is 460x580mm, made of a double-layer 4mm heat treatment and transparent glass. The oven operation temperature is as high as 300 ℃ , and the test automatically operates at (185 + / - 5℃) or (260 + 5℃). The fan air velocity is 0.5 m/s to 1.5 m/s. The thermocouple is located in accordance with the requirements of standard. The switch on the door is used to stop or start the hot air circulation for test running. Display failure and the achieved temperature. The voice signal of timer prompts the test time. The system can fix and suspend samples. The power of internal lamp is 2 x25w. The on/off switch can be used to control the equipment, interior lights and the mobile platform with clamps.
Operation Principle:
· Initiate the oven and heat up to the test temperature. Allow test temperature to be stable for at least 30 minutes.
· Open the door and place the sample in the air circulation oven within 15s.
· When the thermocouple recovers to test the temperature ±5℃ and maintain 5 minutes, the test exposure time starts.
· Test begins execution at (185±5)℃ or(260±5)℃.
· After the specified exposure time, the sample is removed, and the samples are checked for evidence of carbonization, embrittlement, burning, melting or splitting

Technical Parameters
Items

Parameters

Dimension

External: (L)700 x (W)1110 x (H)970mm
Internal: (L)500 x (W)610 x (H)600mm

Weight

80kg

Power

3x230V 50Hz;6kW
Note:
QINSUN is very in place for textile testing and quality control,we have our own textile testing lab. Our
textile testing equipment
and testing methods are in the leading position in the industry. We have passed the textile testing certification and iso textile testing standards issued by a number of testing,We can provide
textile testing equipment pdf manual
. Sufficient inventory, big discounts, limited time promotion, Order now!