---
HEPA Filter Element Quality Control Test System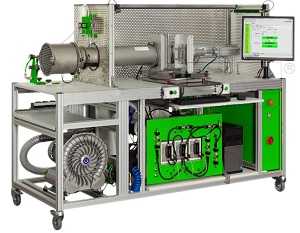 This air filter test system is designed to meet requirements of EN1822-4 Appendix E "efficiency leakage test for particle sizes from 0.3 μm to 0.5 μm". This part of the standard is related to filter elements which cannot be scanned due to its geometrical design. In this case determination of integral filtration efficiency is sufficient for quality control.
In comparison to the alternative oil thread test procedure this method gives much more reliable and much faster results on defective filter elements. Furthermore filters are much less loaded by test aerosol from the test procedure.
The required test aerosol is produced by a special aerosol generator (ATM 221) using standard DEHS test liquid. For upstream concentration measurement an optical particle counter is used in combination with cascaded self-adjusting dilution systems (DIL 540/C). A parallel optical particle counter determines downstream particle number
concentration. Resulting filter efficiency is compared to nominal filter efficiency giving a final "pass" or "fail" result to each tested filter.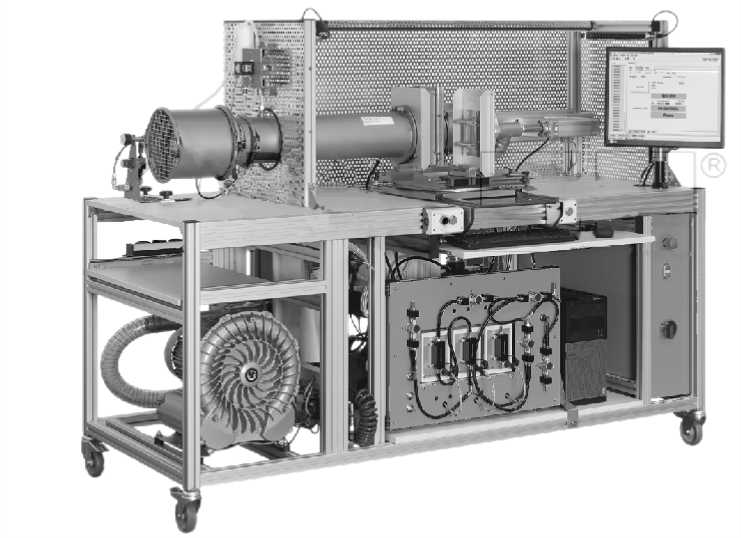 Application
● Efficiency testing of small HEPA filter elements
● According to EN1822-4 Appendix E
● Confirmation of nominal HEPA filter class
● Suitable for integrated filter production control
Features
◆ Free configuration of target filter efficiency
◆ Customized filter adapter for different small HEPA filter elements, easy to change (5 min)
◆ Compact test system design
◆ High degree of automation for minimum operator interactions
◆ Designed for 24/7 production operation
◆ Fast cycle time (30 s) for short test time per filter
◆ Safety features for use in production
◆ Retraceable test data handling and documentation
Software
The control of all implemented aerosol instruments including data acquisition is supported by a state-of-the-art software. It reliably guides the operator through the complete test procedure and finally generates the test report. All tests are stored in a database which enables a retraceable quality assurance during filter production.
● Two basic human-interface operation modes a) touchscreen operation b) standard operation with keyboard/mouse
● Automatic test procedures and test protocols of a) fractional efficiency measurement (pass/fail) b) differential pressure measurement
● Integrated automatic test system self-check routines (test system OK / NOK)
● Manual control and data logger for service, calibration, maintenance
● Database system for filter samples, test results
● Data transfer via the clipboard and Dynamic Data Exchange to Excel
● Network integration capabilities
Note:QINSUN always been committed to innovation and improve product performance and functionality, based on the reasons, the product specifications will be changed accordingly. The above without prior notice, the Company reserves the right to amend the final.