---
Lamp Anti-aging Test Chamber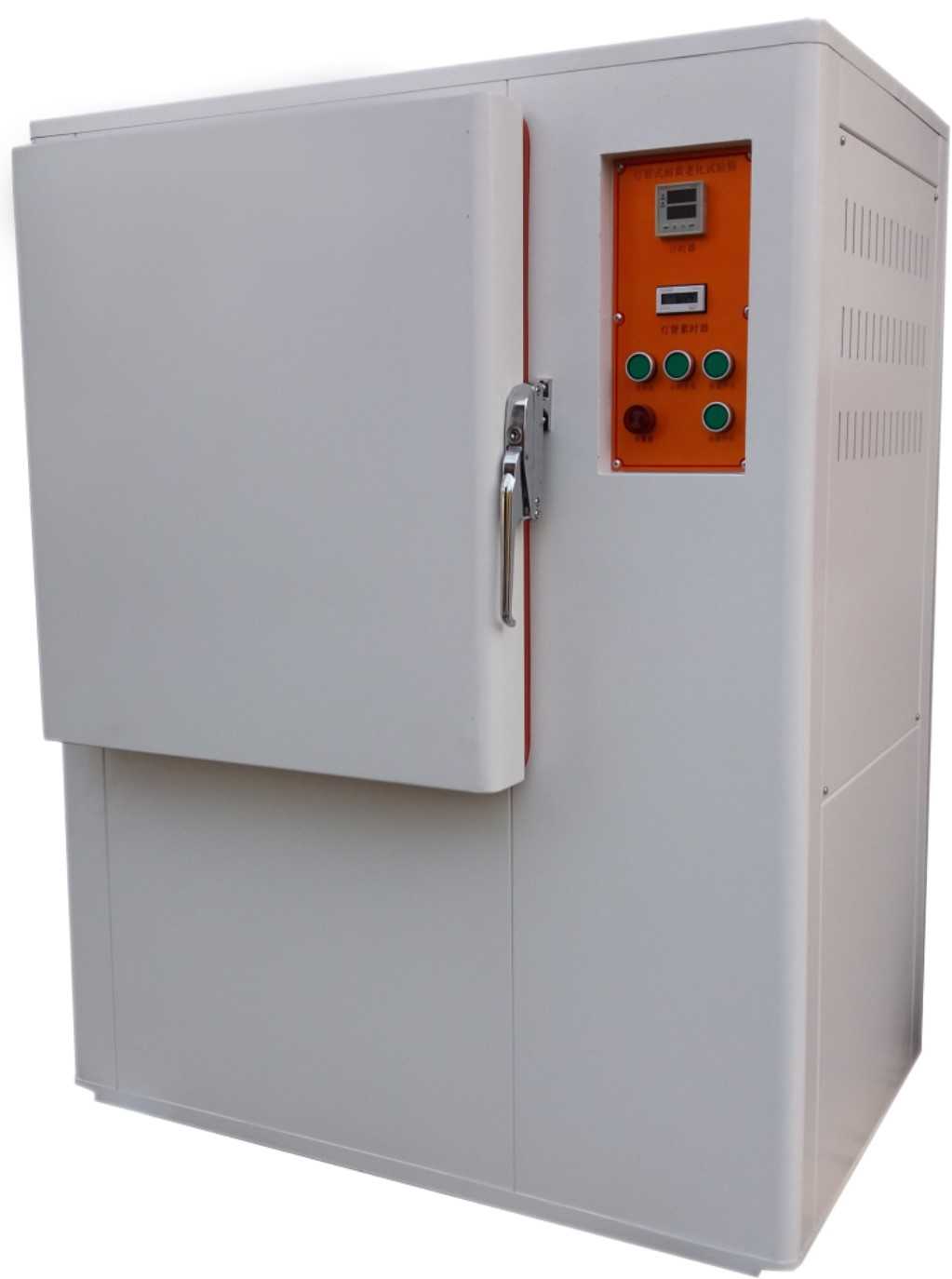 Introduction
A sample tester manufacture in accordance with ASTMD1148, its function is to simulate the sun's ultraviolet radiation and heat. The tester is exposed to ultraviolet radiation and temperature, after a period of time, observe the degree of anti-yellowing of the sample, with the contaminated gray mark for reference, to determine the degree of yellowing.
Application
The machine is used to test the degree of cold resistance for the finished shoes, rubber, plastic, soles, synthetic leather and other materials to understand the material or finished product to adapt to low temperature climate or cold areas, the machine are made of stainless steel and can be installed with a variety of fixture to apply different requirements.
Test steps
Turn on the power and set the run time.
Put the test sample into the box tray, positive face up, placed flat, no curl
Press the start button, start the yellowing-test, after the experiment is completed, the alarm alarmed.
After the experiment is completed, remove the sample, wait the sample to be cooled, then put into the standard light box, using D65 light source, observe changes between the sample and untested sample, using GB/T250 color card to rating.
According to the results can be divided into 24/48/96 hours or other specified time, after complete, compare the degree of yellowing; good using contaminated gray scale against yellowing color difference with 1-5 level to determine.
Technical parameters
| | |
| --- | --- |
| Items | Parameters |
| Inner box size | 55 * 50 * 60 |
| Time memory | 0-9999 minutes, electronic display |
| UV light source | lamp tube type 15W, UV lamp 2, UVA340 |
| Standard spare parts | diameter 45cm, a round turntable |
| Rotation speed | 10 ± 2 revolutions per minute |
| Machine size | 114 * 94 * 130cm |
| Manufacturing material | SUS # 304 stainless steel |
| Power supply | AC-220V 50HZ |
Note:QINSUN always been committed to innovation and improve product performance and functionality, based on the reasons, the product specifications will be changed accordingly. The above without prior notice, the Company reserves the right to amend the final.