---
Dry Cleaning & Washing Cylinder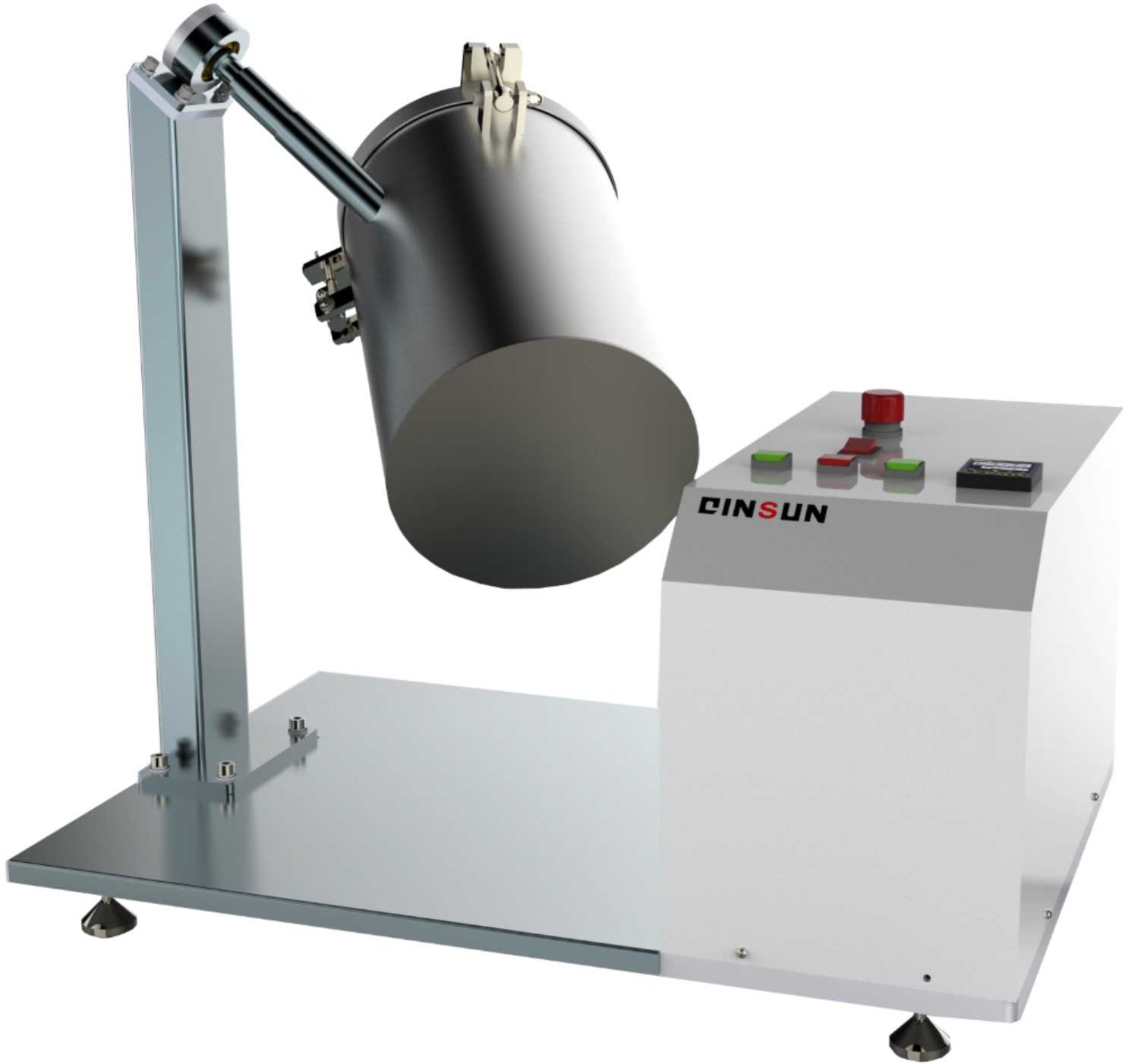 Introduction
The dry cleaning and washing cylinder consists of a stainless steel rotary test chamber and a multi-speed drive with a digital timer.
It is used to test the color fastness for the dry cleaning and chlorine water washing fabrics.
Application
Dry cleaning and washing cylinder is designed to determine the color fastness for the dry cleaning and chlorinated pool water, with the aim to prepare samples for flammability testing.
Standards
AATCC 162 Colorfastness to water: Chlorinated pool.
16CFR PART 1610 Standard for the flammability of clothing textiles.
Operation
● Clean the dry cleaning cylinder
● prepare the hardness concentrates according to the relevant standards.
● 51 ml of the hardness concentrate was diluted to 5100 ml with distilled or deionized water.
● If necessary, adjust the pH of the solution to 7.0 with sodium carbonate or acetic acid.
● 5000 ml of the solution (made in the above 3) was charged into a dry-cleaning cylinder. The temperature was adjusted to 21 ° C.
● Put the color test sample with the standard test fiber into the cylinder, turn off the barrel, and roll for 60 minutes.
● Get out the sample and remove the excess solution.
Technical Parameters
| | |
| --- | --- |
| Items | Parameters |
| Dimension | 72L X 49W X 62H (cm) |
| Structure | Stainless steel |
| Surface treatment | Wiredrawing treatment |
| Transport weight | 80kg |
| Power supply | 220V 50HZ max.0.05A |
Note:QINSUN always been committed to innovation and improve product performance and functionality, based on the reasons, the product specifications will be changed accordingly. The above without prior notice, the Company reserves the right to amend the final.