---
Mullen & G229P Pneumatic Bursting Strength Tester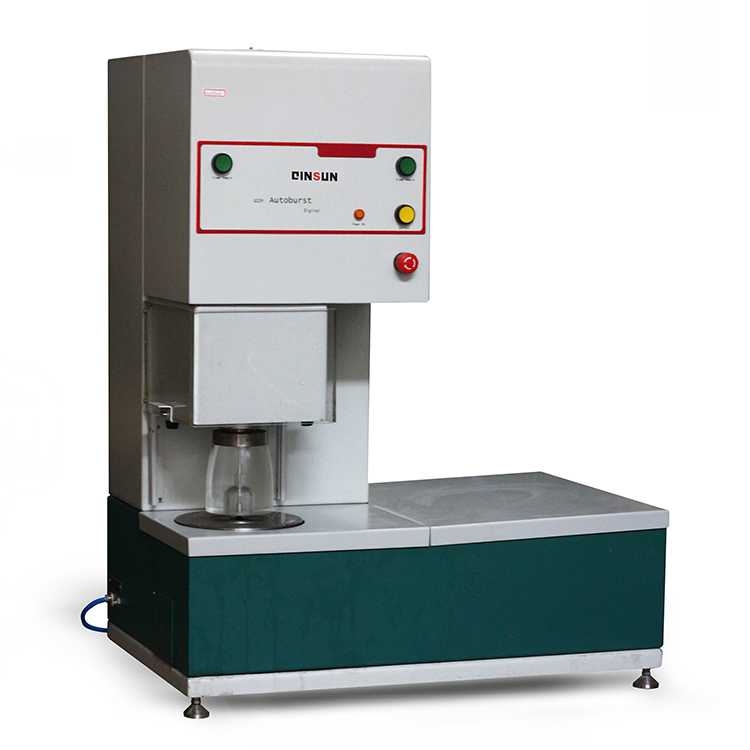 Bursting Strength Tester is widely used in textile , leather , paper and other fields. The bursting strength and height of woven, knitted, non-woven fabric, paper or board are measured by air pressure drum. It is the basic equipment for testing physical strength and strength of materials.
What is the difference between

Mullen and G229P

pneumatic bursting strength tester?
Compared with Mullen bursting strength tester, G229P is a pneumatic bursting strength tester with many advantages:
1. Equipped with a liquid booster pump, which can easily realize the output pressure can be adjusted and controlled arbitrarily, and has a memorable instrument to record the instantaneous burst pressure;
2. It adopts high-efficiency micro-processing control system, advanced technology and reasonable structure design. It has the characteristics of small size, light weight, and beautiful appearance;
3. All pressure-bearing parts adopt standard parts of well-known international brands, without any welding connection, convenient for disassembly, high safety factor, long life and easy maintenance;
4. Manual control, digital pressure gauge display, computer control and other operation modes can also be selected;
5. G229P is PLC programming software control, fully automatic software operation interface, can realize remote monitoring and control equipment, and after-sales service is more convenient.
Digital bursting strength tester

Standards:
GB/T7742, FZ/T60019, ISO 13938.2, NEXT TEST METHOD 22 2006 ,WOOLMARK TM29 2000,EDANA 80.3-99,ISO 2758,ASTMD 3786,JISL108

Scope of application:
Digital bursting strength tester is used for the detection of woven, knitted, non-woven fabrics, paper or board about the bursting strength and height.

Instrument features:
A. Meet the maximum 100cm2 test area
B. Uniform clamping force, can be applied to all kinds of materials in all directions
C. Support online communication
D. Experimental area can be replaced, suitable for different standards
E. Store 50 custom standards
F. Test results such as: rich burst strength, bursting strength, diaphragm pressure, bursting height, and bursting time; make quality control personnel comprehensively understand the bursting performance of the sample.
G. Security shield automatic detection can automatically correct and exclude the film itself on the results

Technical Parameters:
A. Pressure: air pressure method
B. Measuring range: 0-1000kPa, accuracy: 0.2%
C. lower clip ring: 7.3cm2, 7.8cm2, 10cm2, 50cm2, 100cm2
D. Maximum expansion: 70 ± 0.02mm
E. Pressing rate: 1 ~ 100 kPa / min, speed adjustable
F. Output: print output, display output, real-time color graphics display
G. Power supply: Ac220V 50Hz 2000W

Instrument Configuration:
1. One host
2. A set of the next clip ring (5)
3. Expanded broken film 1 package
4. Silent pump 1 set
5.

Glycerine 1 bottle


6.

Test rubber film (2 pieces)


7.

Mute laboratory air compressor (optional)



Product display: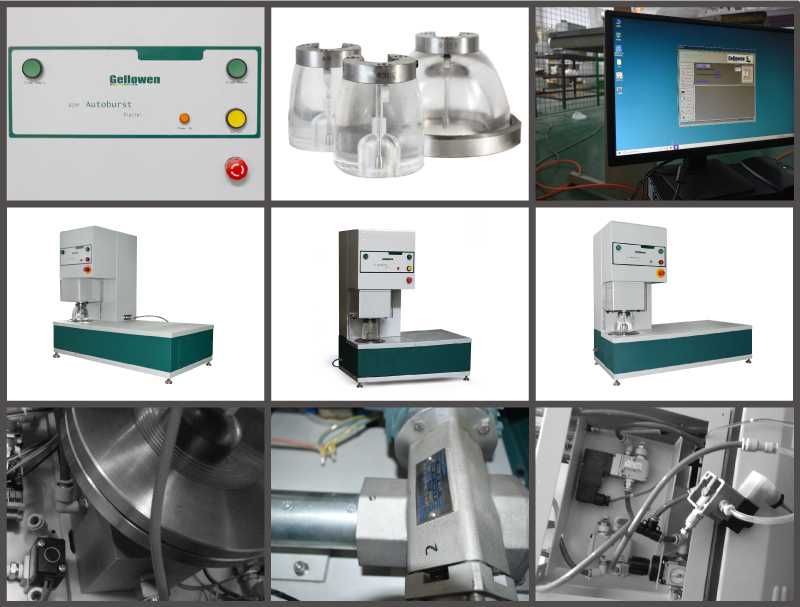 Note:
QINSUN is very in place for textile testing and quality control,we have our own textile testing lab. Our
textile testing equipment
and testing methods are in the leading position in the industry. We have passed the textile testing certification and iso textile testing standards issued by a number of testing,We can provide
textile testing equipment pdf manual
. Sufficient inventory, big discounts, limited time promotion, Order now!