---
wyzenbeek wear tester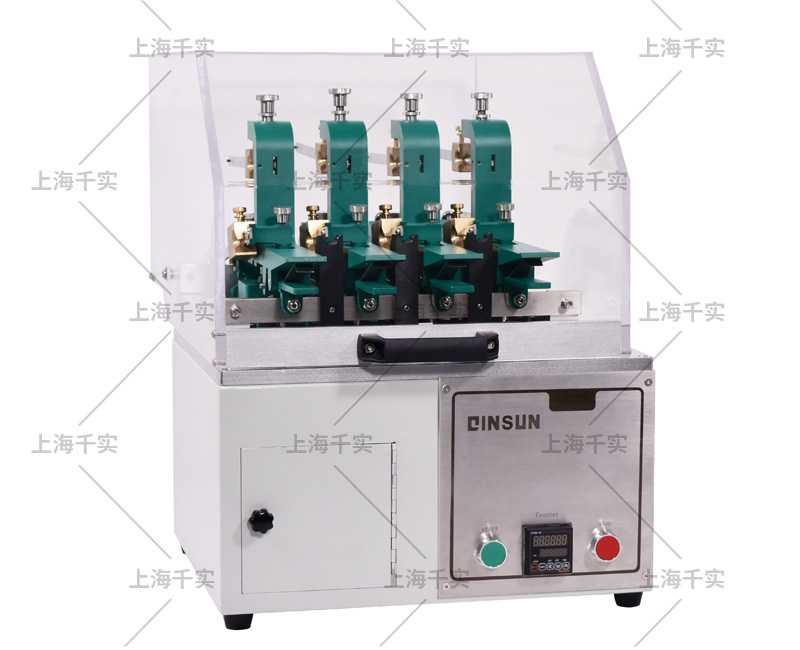 Applications
Oscillator Abrasion Tester is also named as Wyzenbeek Abrasion Tester, used to determine the abrasion resistance of fabrics when rubbed against a standard abradant or a wire mesh screen in a backward and forward motion over a curved surface. Particularly it's suitable for abrasion resistance of fabrics used in the automotive and furniture industry. The instrument follows the U.S. standard with four friction heads and electronic counters to control the operating cycle.

Work Principle

The long strip sample fabric is mounted on the front and rear fixtures of the friction head with a certain tensioning force applied.The friction medium is installed on the circular grinding platform. Make the sample contact with the friction medium and apply a certain load on the sample.The friction platform moves forward and backward to abrade the sample.After a certain number of friction, assess the change of sample's fracture strength.

Features

1. Modern efficacy design.
2. The suction device is connected to an auxiliary vacuum cleaner.
3. Sealed gear actuator ensures quiet operation.

Technical Parameters
| | |
| --- | --- |
| Test number | 4 |
| Abrasion table | Cambered surface -R100mm,Length-400mm |
| Test stroke | 76±2 mm |
| Abrasion velocity | 90±1 /min(double friction) |
| Tension adjusting weights | 340g (The force applied to the sample can be adjusted from 4.45 to 26.7 N) |
| Load weight | 150g (adjusted from 4.45 to 15.575N) |
| Tension of sample | 17.8N(adjustable) |
| Sample loading | 13.4N(adjustable) |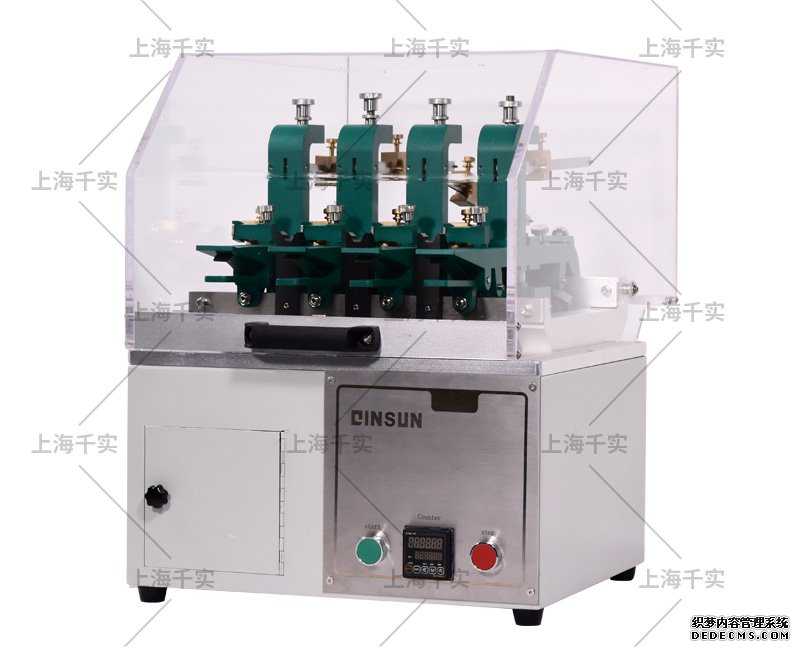 Note:QINSUN always been committed to innovation and improve product performance and functionality, based on the reasons, the product specifications will be changed accordingly. The above without prior notice, the Company reserves the right to amend the final.