---
comparative tracking index tester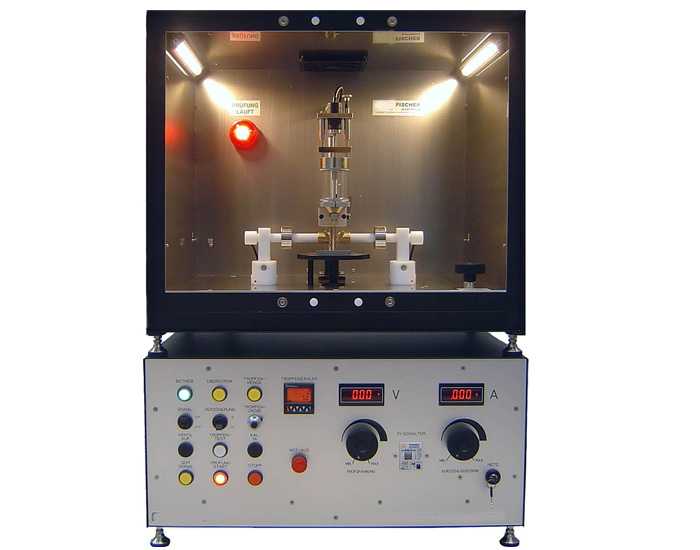 Application

Wheel Tracking Apparatus is suitable for the research, production and quality inspection departments in the industry of lighting equipment, low-voltage electrical appliances, household appliances, machine tools, electrical machine, electric tools, electronic instruments, electro technical instruments, information technology equipment, as well as insulating materials , engineering plastics, electrical connectors, accessories industry.

Standards

GBT 4207,IEC 60112 (2003),IEC 60745-1,IEC 60335-1,IEC 60598-1,IEC 60884-1

IEC60112 Tracking Test Apparatus Structure Features

1. The chamber is paint spray procced, elegant and anti-corrosive, size:1200mm X 600mmx 1200mm.

2. All specimen holders are made by stainless steel material.

3. Equipment consists of the voltmeter, ammeter, delay overcurrent relay, power supply, circuit control system, button switch, signal lights and other components.

4. Automatic drip device contains drip tube, drip nozzle, counting device, drip counting device, drip control device, droplet volume measuring tool, etc.

5. Drip nozzle device can adjust; Adjust height 30 to 40 mm, ensure the drip position between the two electrodes .

6. Electrode device contains platinum electrode, electrode fixing device, 4 mm gauge, etc. The electrode is adjustable and detachable.

7. Electrode is 5 mm wide, 2 mm thick, 99.9% purity of platinum, 30 ~ 60 degrees sharp tip.

8. Electrode pressure to the sample can be adjusted. The adjusting range is 1.00 N (+ / - 0.001 N), electrode distance 4.0 mm + / - 0.01 mm, intersection Angle 60 ° + / - 5 ° .

9. Equipped with sample stage

10. Equipped with glass plate: thickness≥4mm

11. Equipped with electrolyte:1 bottle of ammonium chloride and 1 bottle of alkyl naphthalene sulfonic acid sodium reagent.

12. Test voltage: 0 ~ 1000 v adjustable and digital display. Maximum error of voltage meter display value is 1%.

13. Short circuit current: (1 ±0. 1), A voltage drop value less than 10% .

14. Test current over 0.5 A lasting more than 2 seconds, the system automatically shut down the equipment.

15. Safety door control system: when the door is opened, the test system will not work.

16. Electrode: 5 mm x 2 mm rectangle platinum electrode and brass electrode each one pair, in accordance with the size requirements of IEC60112 figure B. 1.

17. The intersection angle between electrodes is 60 °±5 °, spacing of 4±0.1 mm.

18. Electrode pressure to sample is 1. 00N±0.05N.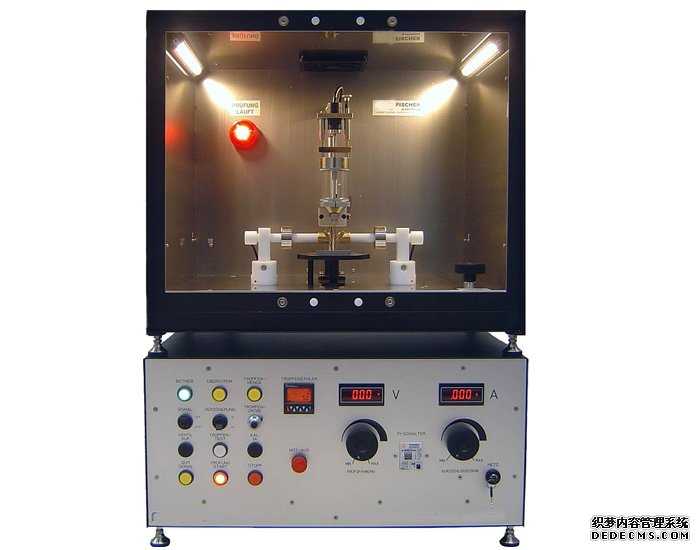 Note:
QINSUN is very in place for textile testing and quality control,we have our own textile testing lab. Our
textile testing equipment
and testing methods are in the leading position in the industry. We have passed the textile testing certification and iso textile testing standards issued by a number of testing,We can provide
textile testing equipment pdf manual
. Sufficient inventory, big discounts, limited time promotion, Order now!