---
UV Lamp Aging Test Tester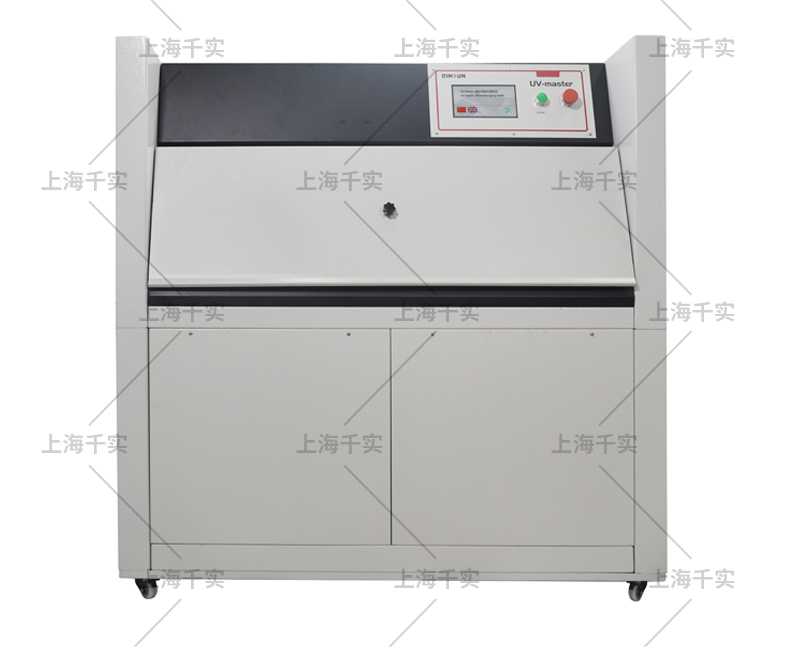 This product uses fluorescent UV lamps, combined with temperature and humidity device to simulate the material decline in color, brightness, strength and cracking, spalling, powder, oxidation damage via the high temperature sun light (UV), high humidity, condensation, dark cycle etc. At the same time, through the synergy between UV and moisture resistance ability of single or single material makes wet ability weakening or failure, which is widely used to evaluate the performance of weather resistant materials, equipment is to provide the best sunshine UV simulation.

Usage and maintenance are of low cost, easy to use. Equipment uses program controller can automatic control the test cycle, with high automatic high degree. In addition, it has stable light performance and high rate of repetition test results.

The UV aging test chamber is suitable for all kinds of geo-synthetics, such as light resistance, weather resistance and light ageing
The exposure test of the sample was carried out in a fluorescent UV lamp vessel in a controlled environment. It can simulate and strengthen the environmental factors in the natural climate that are affected by light, heat, humidity, and rainfall as the main aging. It can simulate the accelerated test under long term exposure to obtain the results of the weather resistance of the material.

Ultraviolet tester Standard
· JTG E50 T1164 The methods of geo-synthetics for highway engineering
· GB/T 14522-93 Accelerated weathering test method for plastics, coatings and rubber materials used for machinery industrial products.
· GB-T16422.3-1997 Plastics--Methods of exposure to laboratory light sources--Part 3: Fluorescent UV lamps
· ISO4892-3:1994 Plastics - Methods of exposure to laboratory light sources - Part 3: Fluorescent UV lamps

Structures
·Main features: light, condensation, automatic cycle control, real-time monitoring and display
·Light temperature: RT + 10 ℃ ~ 70 ℃
·Condensation temperature: 50 ℃
·Condensation method: steam humidification condensation
·Temperature uniformity: ± 3 ℃
·Irradiation intensity: 0.55W / m2
·Light / condensation cycle: 0 ~ 9999h,59min. It can be set (such as: 4H / 4H or 8H / 8H)
·Lamp center distance: 70mm
·Sample and lamp plane distance: 55mm
·UV lamp: UV-A340 or UV-B313 (optional)
·UV wavelength: (UVA) 315 ~ 400nm; (UVB) 280 ~ 315nm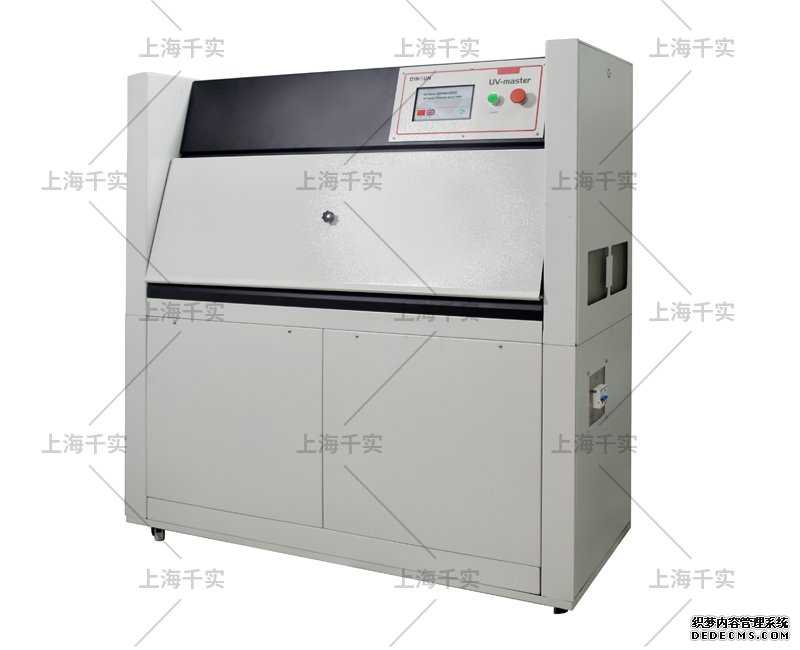 Note:QINSUN always been committed to innovation and improve product performance and functionality, based on the reasons, the product specifications will be changed accordingly. The above without prior notice, the Company reserves the right to amend the final.