---
Ultraviolet acceleration testing machine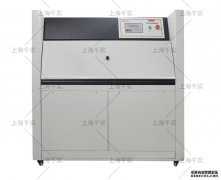 The UV aging test chamber is suitable for all kinds of geo-synthetics, such as light resistance, weather resistance and light ageing
The exposure test of the sample was carried out in a fluorescent UV lamp vessel in a controlled environment. It can simulate and strengthen the environmental factors in the natural climate that are affected by light, heat, humidity, and rainfall as the main aging. It can simulate the accelerated test under long term exposure to obtain the results of the weather resistance of the material.

Ultraviolet tester Technical Parameters
(1) Working chamber size: 1140mm×400 mm×380.
(2) Overall dimensions: 1300mm×500 mm×1460 mm.
(3) Central distance of lamp: 70mm.
(4) Nearest parallel distance between specimen and light: about 50mm.
(5) Wavelength range: UV-A 315~400nm.
(6) Radiation strength: 1W/m2/ within 340nm.
(7) Temperature resolution: 0.1oC.
(8) Illumination temperature range: 50oC~70oC/Tolerance ±3oC.
(9) Cooling temperature range: 40oC ~60oC/Tolerance±3oC.
(10) Blackboard thermometer measuring range: 30~80oC/Tolerance±1oC.
(11) Control method: PID Automatic control.
(12) Humidity range: About 45%~70%R.H.
(13) Water groove: Water depth no big than 50mm, with automatic water supplying device.
(14) Standard specimen size: 75×150mm 48pcs.
(15) Suggest working condition: 5~35oC, 40%~85%R•H, space with wall 300mm.
(16) Power: 220V±5%, 50Hz, 10A, with 15A electric leakage switch.

UV accelerated weathering tester Structures
·Main features: light, condensation, automatic cycle control, real-time monitoring and display
·Light temperature: RT + 10 ℃ ~ 70 ℃
·Condensation temperature: 50 ℃
·Condensation method: steam humidification condensation
·Temperature uniformity: ± 3 ℃
·Irradiation intensity: 0.55W / m2
·Light / condensation cycle: 0 ~ 9999h,59min. It can be set (such as: 4H / 4H or 8H / 8H)
·Lamp center distance: 70mm
·Sample and lamp plane distance: 55mm
·UV lamp: UV-A340 or UV-B313 (optional)
·UV wavelength: (UVA) 315 ~ 400nm; (UVB) 280 ~ 315nm
·Lamp life: 1600 ~ 1800H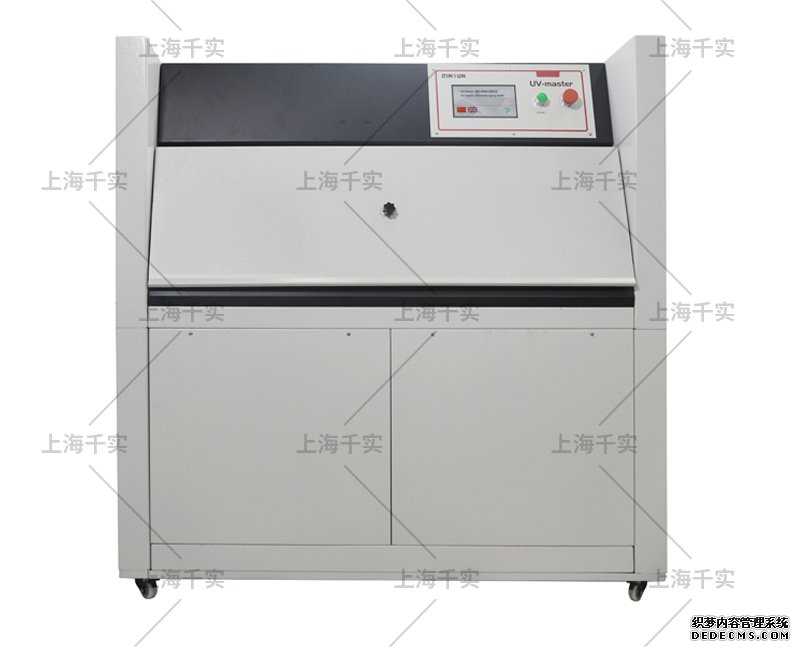 Note:QINSUN always been committed to innovation and improve product performance and functionality, based on the reasons, the product specifications will be changed accordingly. The above without prior notice, the Company reserves the right to amend the final.