---
Bacterial Filter Tester G299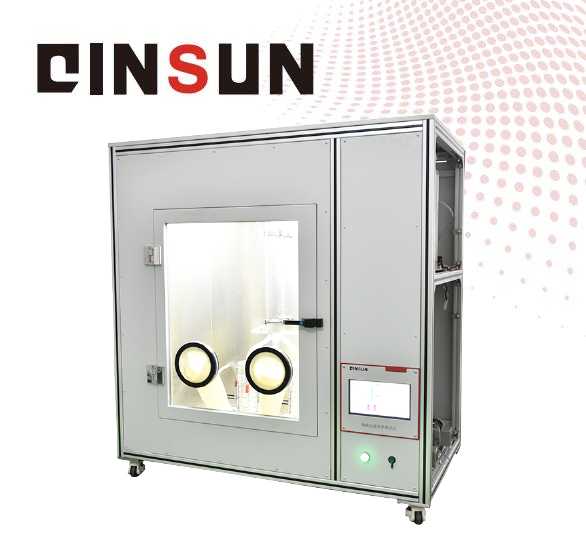 G299/ Bacterial filtration tester is suitable for medical surgical masks: it is used to cover the mouth, nose and mandible of the user to prevent microorganisms.
1.The machine consists of two parts: mechanical and electrical,
It includes negative pressure cabinet, gas path and bracket.
2.Touch screen easy operation with USB interface to
support data transfer, calibration can be carried through
keyboard and USB interface.
3.Test principle: a certain concentration of bacterial aerosol
accurs at upstream of the mask, entering the aerosol
chamber and mix, the bacterial aerosol enters into two
parallel gas path sampling system. One adds test sample
to the sampler and other one does not add samples as
positive quality control (total bacterial count). The ratio between
the positive quality control value and the sample test value is the fifiltration effiffifficiency.
Complied Standard:
YY0469-2011、YY/T 0969-2013、ASTM F2101、ASTM F2100、EN 14683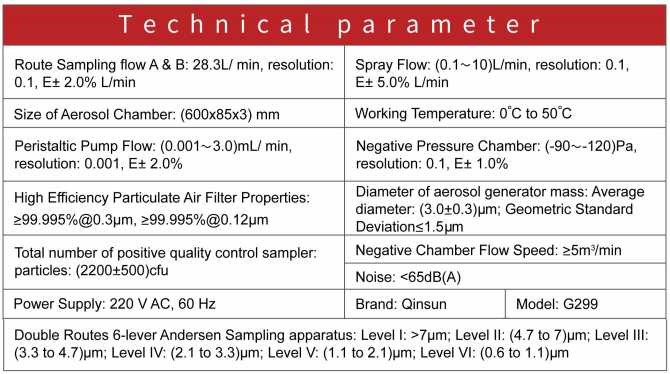 Note:
QINSUN is very in place for textile testing and quality control,we have our own textile testing lab. Our
textile testing equipment
and testing methods are in the leading position in the industry. We have passed the textile testing certification and iso textile testing standards issued by a number of testing,We can provide
textile testing equipment pdf manual
. Sufficient inventory, big discounts, limited time promotion, Order now!