---
oil extraction apparatus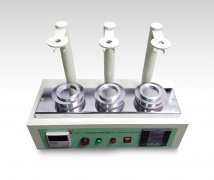 The rapid extraction of oil and oil is specially used to quickly obtain the oil content of the top and similar materials. Through the container penetration and evaporation, it can detect the grease and oil content of wool and synthetic fiber samples.

Oil extraction apparatus Applications:
Rapid Oil Extraction Apparatus is designed to determine the oil or finish content of wool or synthetic samples by solvent percolation and evaporation. Suitable for fiber, yarn or fabric. Available with 1, 2 or 3 extraction units.

Product Information:
The Rapid Oil Extraction Apparatus was developed specifically for obtaining the oil content of tops and similar materials sufficiently quickly for the results to be available at the time of processing.
The principle of extraction is percolation of a solvent through the wool sample in a simple metal tube. The extract, as it drips from the tube, is collected by a light aluminium tray held between two metal rings mounted on a temperature-controlled hot-plate.
Technical Parameters
| | |
| --- | --- |
| Items | Parameters |
| Temperature range | Room temperature to 250℃ |
| Way of pressure | Increase weights |
| Timer range | 1-9999min |
| Temperature control accuracy | ±1℃ |
| Number of samplers | 3 |
| Dimension | 100L×155W×350H (mm) |
| Extraction solvent | Petroleum ether, ether, dichloromethane |
| Weight | 4.4kg(9.7lb) |
| Power supply | AC220V, 720W |
| Power Output | 175 W |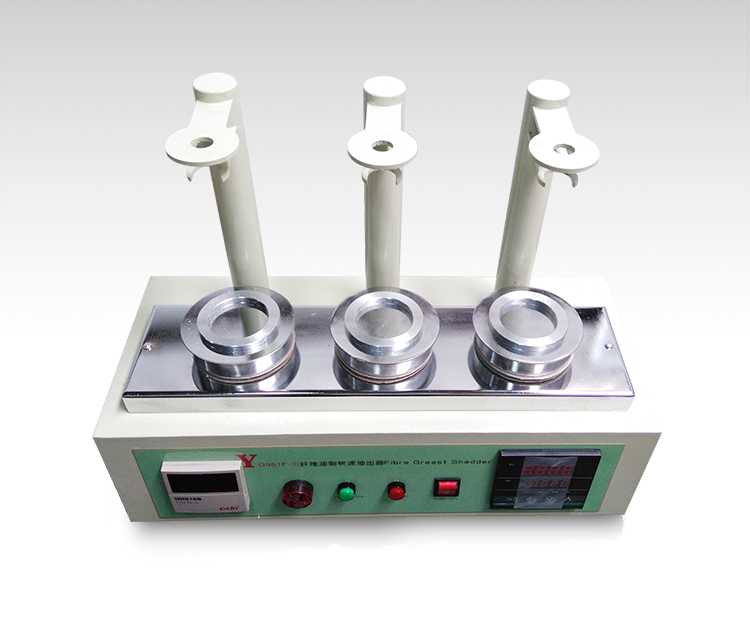 Note:QINSUN always been committed to innovation and improve product performance and functionality, based on the reasons, the product specifications will be changed accordingly. The above without prior notice, the Company reserves the right to amend the final.