---
Seal Strip Abrasion Tester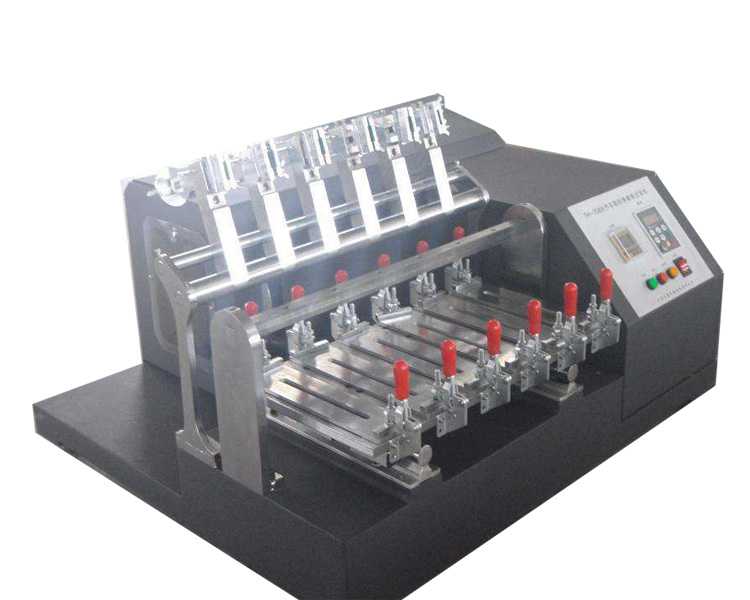 Seal Strip Abrasion Tester is designed to determine the resistance of car seal strip to abrasion. Test specimens are repeatedly rubbed against specialized rubbing fingers at a specified speed. Each test station works independently. Once a test station finishes rubbing, its rubbing finger will be lifted.
For detecting flocking seal glued hair quality; and applicable vehicle doors and windows with solid rubber sealing strip or solid plastic flocking flocking seal wear test, and automotive wiper blade rubber resistant properties it can be dry and wet test. six stations.
The instrument is mainly composed of chassis, transmission, table, class composition friction transmission mechanism consists of motor, reducer and connecting rod composed; table from the base, work surfaces, and water tray holder and other parts.
GB T 21282-2007 passenger cars Rubber and plastic seals;
QC / T 642-2000 Vehicle abrasion test method flocking seal;
QC / T 711-2004 automotive sealing strip flocking wear Test Methods
Load: 1kg;2kgor a combined weight of 3kg
Material of rubbing finger: Glass
Operating system: HMI control
Dimension (approx.): 400x670x740mm
Power: 1∮220V 50HZ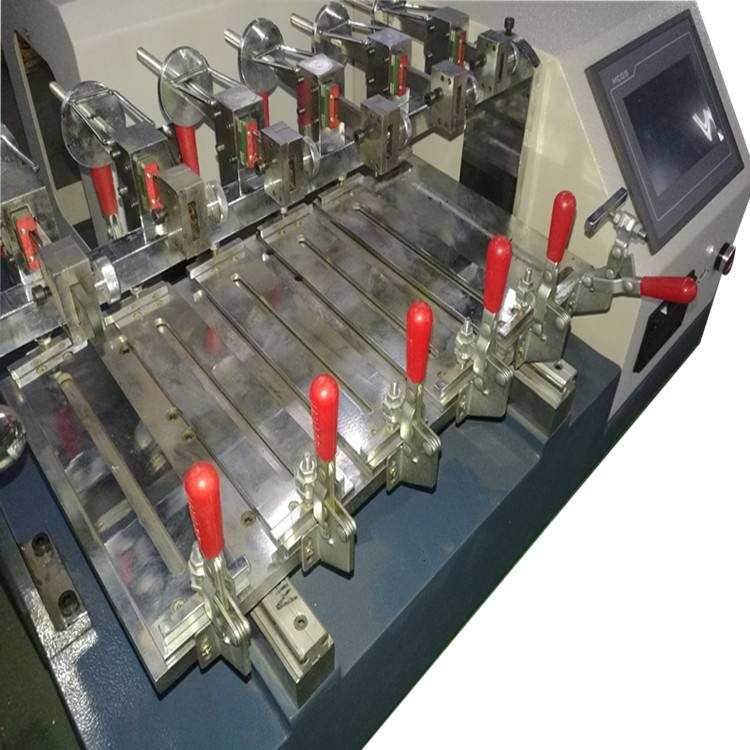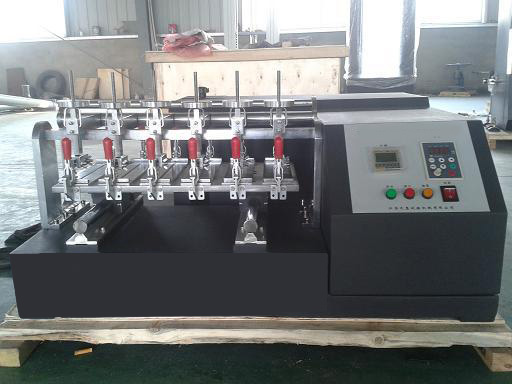 Note:QINSUN always been committed to innovation and improve product performance and functionality, based on the reasons, the product specifications will be changed accordingly. The above without prior notice, the Company reserves the right to amend the final.