---
Single Yarn Strength Tester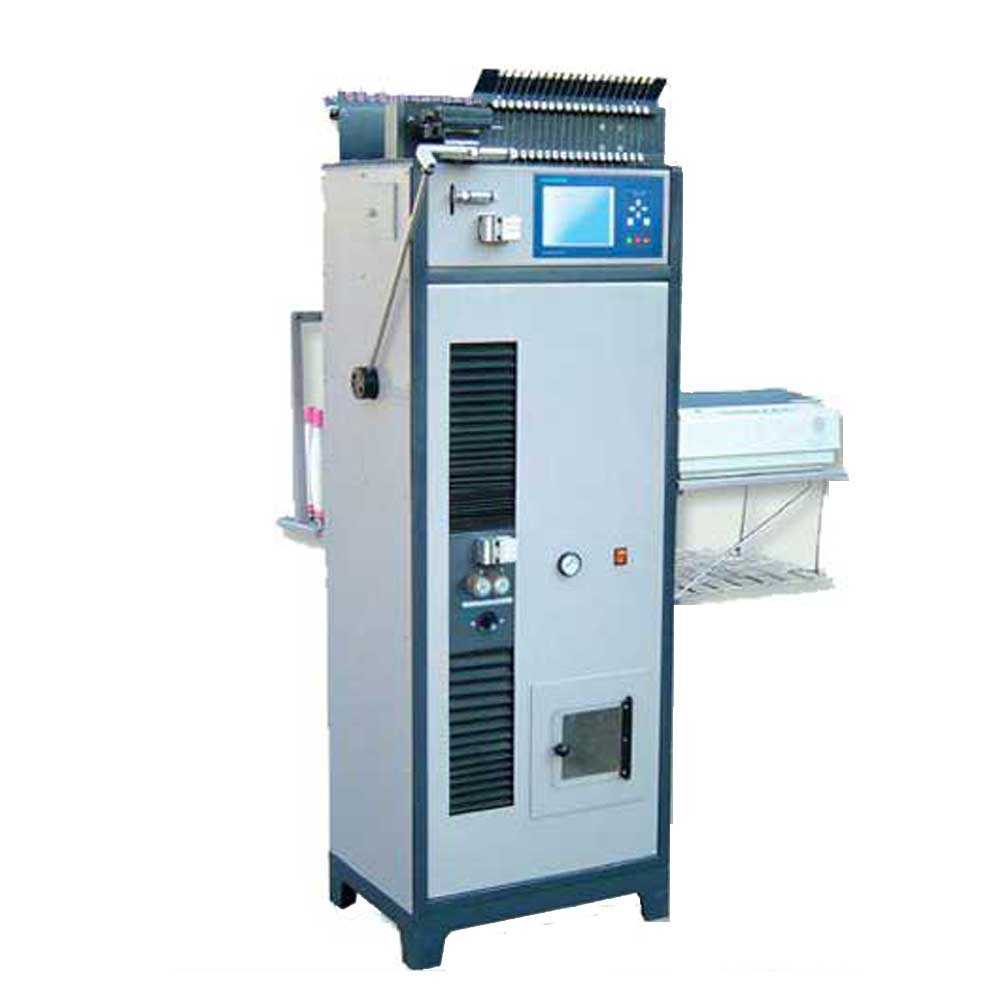 "Yarn strength" indicates the amount of tensile load the yarn can withstand. It is classified as absolute yarn strength and relative yarn strength. Relative yarn strength is used when comparing the strength of a yarn with respect to another one.
Automatic Single Yarn Strength Tester, to determine the breaking strength and elongation rate of single yarn made of cotton, wool and others up to 6000cN, with air-driven clamps. Fully automatically test up to 20 cops at the same time.
ASTM D2256,ISO 2062GB/T 398,GB 5324,GB/T 14344,BS,JIS,AS,CAN/CGSB
Working pattern is CRE principle, controlled by software running in computer
Automatic feeding of yarn, and automatic clamping for test, fast and without damages to yarn
Fitted with Waste yarn collecting device, to make labs clean
Test up to 20 cops at the same time
Software is offered thus the machine can be controlled by a computer. The built-in printer or an additional printer can print test reports.
Pre-tension load 0 ~ 100cN, adjustable
Gauge length 250mm (stretching rate 220%),
500mm (stretching rate 160%)
Tensile speed 50 ~ 5000mm/min, adjustable
Power:220 V,50 Hz,0.4~0.8 mPa
Note:
QINSUN is very in place for textile testing and quality control,we have our own textile testing lab. Our
textile testing equipment
and testing methods are in the leading position in the industry. We have passed the textile testing certification and iso textile testing standards issued by a number of testing,We can provide
textile testing equipment pdf manual
. Sufficient inventory, big discounts, limited time promotion, Order now!