---
Fabric Tensile Strength Tester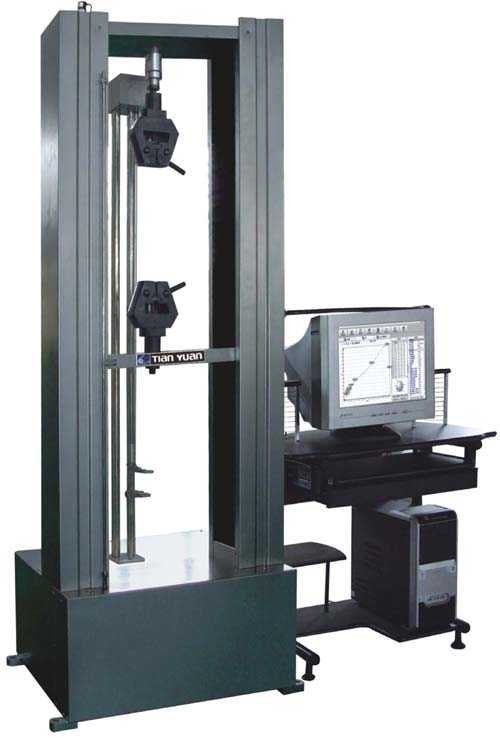 Fabric Tensile Strength Tester
with a variety of materials, the main speed of the tensile; tear, peel, fixed load, fixed elongation, elastic recovery rate, broken test test, the market widely used, the standard group Long-term supply of Fabric tensile strength machine, the price is reasonable and reasonable guarantee.
Fabric strength machine details
Product Description:
Mainly used for a variety of materials, weaving, non-woven timing, fixed speed stretching; torn, peeled, fixed load, fixed length, elastic recovery rate, broken, but also according to user requirements to provide friction and other tests Function instrument.
Standards compliant:
ASTM D5034, ASTM D 2261, ASTM D434, GB / T3923, GB / T3917, GB / T13772, FZ / T80007.1, ISO5081, DIN53859, DIN53858, BS3320, 4303, 2576, 2543
Fabric tensile strength machine Parameter Description:
1, the test mechanism: CRE test mechanism, high-speed sampling
2, control mode: computer control, liquid crystal display; print output
3, PC machine: record the whole process of testing, access to a powerful analysis, real-time display curve, breaking strength, elongation, yield stress, yield elongation, breaking off elongation, the initial modulus, the CV value A number of statistical indicators
4, measuring range: 100.0N, 2500N, 5000N, optional
5, the tensile speed: 2mm / min ~ 1200mm / min arbitrary
6, return speed: 2mm / min ~ 1000mm / min
7, timing stretch: 20s ± 3s, 30s ± 5s optional
8, the maximum set the number of stretching: 99 times
9, the average number of groups: 2 to 30 times (which can be calculated by the average, weft average)
10, elongation range: 200mm gauge when the elongation of up to 350%
11, gauge: 25 ~ 500mm between any regulation
12, Dimensions: 690mm × 480mm × 1270mm.
13, power: AC220V, 50HZ
14, Weight: about 130 kg
Note:QINSUN always been committed to innovation and improve product performance and functionality, based on the reasons, the product specifications will be changed accordingly. The above without prior notice, the Company reserves the right to amend the final.