---
Pilling assessment viewer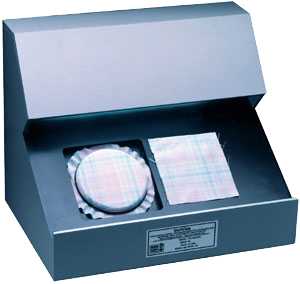 Universal pilling pilling viewer/Pilling Pilling Rating tester By comparing the sample to the standard card under the specified light source to obtain the rating results, apply to all the pilling test.
Technical Parameters:
1, size length x width x height (L x W x H): 240mm x340mm x 280mm
2, observation area size length x width x height (L x W x H): 240mm x340mm x 165mm
3, weight: 10kg (22lbs)
4, light source D65 artificial daylight source, suitable for color consistency and color requirements of the occasion, in line with CIE accurate color evaluation requirements
5, color temperature 6500K, power 20w
6, CWF (optional) cool white fluorescent, general shop / office lighting wide band fluorescence
7, color temperature 4150K, power 20w
Standards compliant:
BS 5811; BS EN ISO 12945; ASTM / D 3512; ASTM / D 4970; ASTM / D 5362; IWSTM 152; Next TM 19/26
Applications:
Martindale pilling test;
ICI pilling test;
ICI hook test;
Chaos from the ball test;
Round track method pilling test.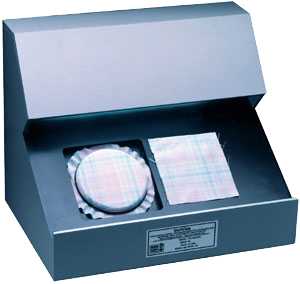 Note:QINSUN always been committed to innovation and improve product performance and functionality, based on the reasons, the product specifications will be changed accordingly. The above without prior notice, the Company reserves the right to amend the final.