---
Sock Stretch Tester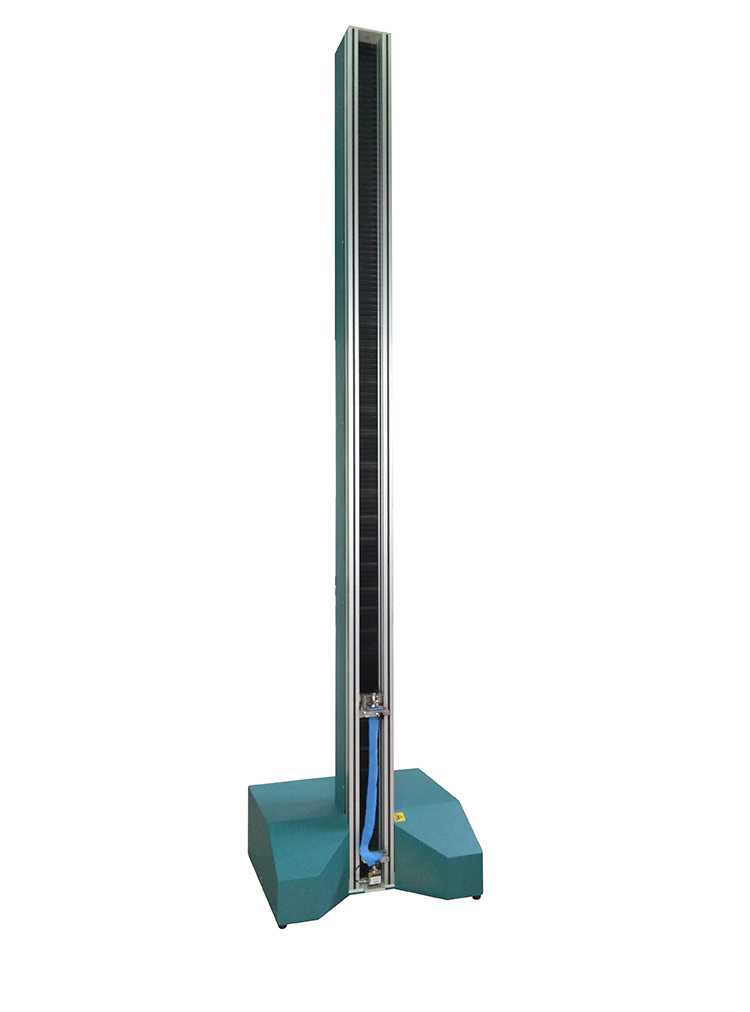 The Electronic Multifunction Socks stretcher is mainly used to determine the straight extension and transverse extension of stockings, swimwear, pantyhose, belly and knitted pants.
Standards compliant:

FZ / T 70006, FZ / T 73001, FZ / T 73011, FZ / T 73013, FZ / T 73029, FZ / T 73030
The main parameters:
1. Tensile speed: 20mm / s-250mm / s Promise adjustable;
2. Test movement: 100-3000mm; (can be customized to increase to 3400mm);
3. Rated tension, 0.1N-200N adjustable range, the test tensile force can be set according to the actual test requirements;
4. Side set LCD controller, set the tensile speed, rated tension, stretch holding time and other test conditions parameters, real-time display test test results;
5. Configuration pre-tensioning weight, manual fixture;
6. Test can be completed to test the sample elongation;
7. Structure size: 1000mm *700mm*3500mm;
8. Weight: 120kg.
Electronic Multifunction Socks stretcher main features:
1, the control panel location of about 100cm high, ergonomic and practical needs, easy to operate;
2, vertical stretching structure, easy to sample installation and testing;
3, vertical vertical structure, horizontal footprint is small;
4, Siemens PLC control system, precise control, stable and reliable.
Electronic Multifunction Socks stretcher performance characteristics:
The instrument has built-in constant tensile test mode, fixed tensile tensile test mode, satisfying different test requirements such as fixed elongation force, constant elongation rate and constant timing elongation. The system has a built-in force elongation, , Elastic recovery, plastic deformation and other test options to facilitate the user to choose the test method.
Note:QINSUN always been committed to innovation and improve product performance and functionality, based on the reasons, the product specifications will be changed accordingly. The above without prior notice, the Company reserves the right to amend the final.