---
Precision Hastelloy slicer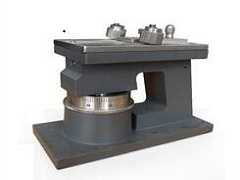 Used to detect the production of accurate fiber cross-section of the sample material, in order to facilitate the fiber cross-section under the microscope for further testing or research.
The main purpose:
The

Precision Hastelloy slicer

is used to detect the sample material that produces the precise cross section of the fiber so that the fiber cross section is further examined or studied under a microscope.
Standards compliant:
ASTM D2130, BS 2043, DIN 53811, ISO 137, IWSTM 24, IWTO 8-6
Scope of application:
1, fiber profile;
2, the thickness of the epidermis;
3, the type of medulla, pattern, contour and location;
4, the distribution of pigments;
5, dye penetration.
Precision Hastelloy slicer

detection method:
A layer of defatted fiber is inserted into the upper part of the microtome of the slicer, and the inserted media is suitable for the fiber bundle and can be dried. The fiber bundle is then placed on the ejector and the micrometer is used to determine the desired fiber sample thickness. Cut the blade.
Precision Hastelloy slicer

detection steps:
1. Turn the micrometer to the end;
2. Remove the two screws from the cover and remove the cover;
3. The fiber from below through the cover of the small holes, revealing a small cut;
4. Tighten the screws on the cover plate, push the push plate to the side of the hole, press the fiber, lock the nut on the push plate;
5. Cut the fiber along the cover with the blade;
6. Turn the micrometer to expose the required fiber thickness;
7. drop on the fire cotton;
8. Cut the fiber along the cover with a blade.
Note:QINSUN always been committed to innovation and improve product performance and functionality, based on the reasons, the product specifications will be changed accordingly. The above without prior notice, the Company reserves the right to amend the final.