---
Nonwovens liquid loss tester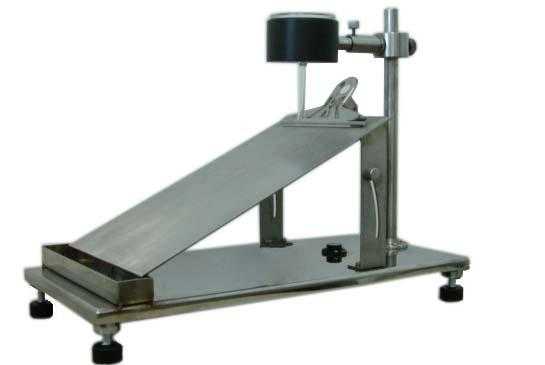 Nonwovens liquid loss tester built-in loss of Taiwan and sample fixture for non-woven fabric materials for a specific test fluid slip and loss of performance.



Standards compliant:


Edana152.0-99; ISO9073-11



The main purpose:


Non-woven fabric liquid loss tester _ liquid slip and loss of the tester built-in loss of Taiwan and sample fixture for non-woven fabric materials for a specific test fluid slip and loss of performance.

The main parameters :
1, flow control range: 6.10mL / s ~ 6.41 mL / s;
2, slip and drain Taiwan angle control: 25 °;
3, slip and loss length: 250 ± 0.2mm;
4, timing: 60s, accuracy: ± 0.1s;
5, slip and loss Weight: 30g ± 0.01g.



Main features of the
fabric liquid loss tester
:


1, with the requirements of the requirements of the loss of Taiwan and sample fixture;
2, having a dose device capable of giving a 25 mL test solution in a continuous stream within (4 ± 0.1) s;
3, the test liquid out of time manual operation, automatic recording, digital display;
4, can be equipped with loss of weighing system.



Test principle:


A standard absorbent medium is placed under the nonwoven fabric to be measured and the combined sample is placed on a sloping pad to measure that when a particular amount of artificial urine flows down to the combined sample, the liquid penetrates the nonwoven Standard Absorbent Media Absorption, the liquid loss performance of the nonwovens sample was obtained by weighing the weight of the mass of the media prior to testing.
Note:QINSUN always been committed to innovation and improve product performance and functionality, based on the reasons, the product specifications will be changed accordingly. The above without prior notice, the Company reserves the right to amend the final.