---
Laboratory needle flame tester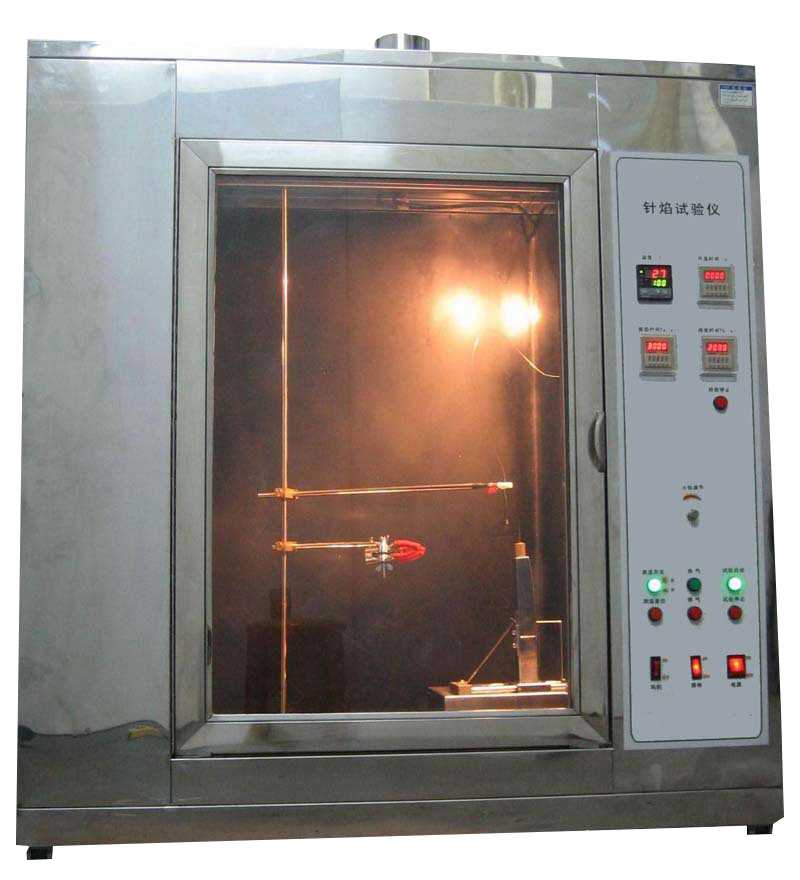 Product description:





Needle flame tester

is the needle-shaped burner by a certain size, fill the inside with a specific gas (butane), and at 45 ° angle by fixed time and certain direction to test products, Assess the fire hazard of small flames caused by fault conditions inside the equipment, depending on the test sample Whether ignited, and its ignition time and combustion Length.



Scope of application:





Lab Needle Flame Tester

used not only for low-voltage electrical appliances, power tools, machine tools, electrical instruments, household appliances, electrical, electronic equipment, lighting, electrical connections, accessories and other electrical and electronic equipment and components, components research, production and quality Departments, but also for insulating materials, engineering plastics or other solid combustible materials industry
Needle flame tester burns the test sample In a 45 °angle direction timingly by using a specified size (Φ0.9mm) needle-like burner which have a specific gas (butane) . The dangerous accessment of the small flames caused by the failure conditions within the equipment depends on whether the test product ignite and the ignition time and the length of the combustion .
1, The charcater of test equipment :burning box and the main mechanical parts is made of stainless steel what is good looking 、smoke resistance corrosion.The Control system has a higher degree automation, imported key components , digital time, three-dimensional adjustable fixture, automatic control of test procedures, independent ventilation, easily used observation and recording, stable and reliable.
2, test box shell and important parts is made of stainless steel, smoke resistantly, gas corrosion. The control system has a high degree of automation and automatic ignition function. Temperature and time are digital displayed, easy to observe and record. The control system is stable and reliable.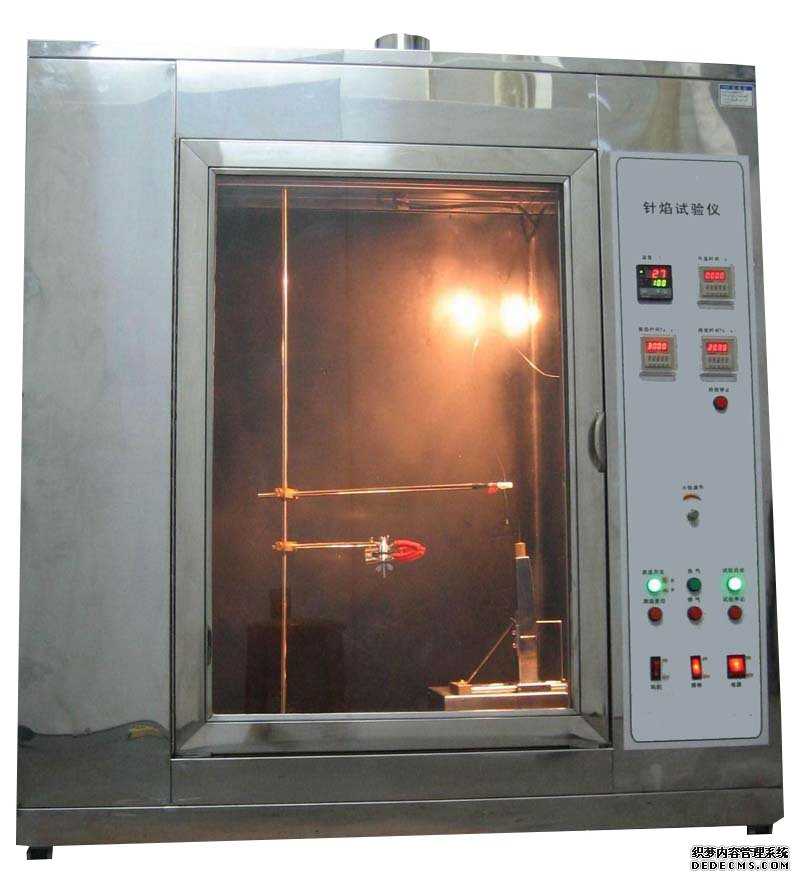 Note:QINSUN always been committed to innovation and improve product performance and functionality, based on the reasons, the product specifications will be changed accordingly. The above without prior notice, the Company reserves the right to amend the final.