---
Mask Bacterial Filtration Efficiency(BFE)Tester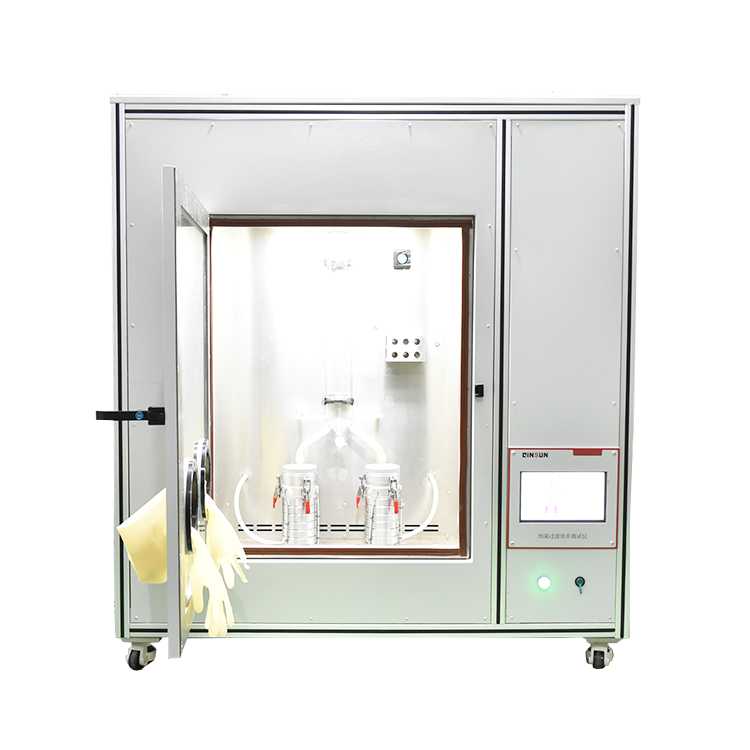 Medical Masks bacterial filtration efficiency tester also called BFE test machine is to determine the bacterial filtration efficiency (BFE) of medical face mask materials by employing a ratio of the upstream bacterial challenge to downstream residual concentration of the tested medical face mask materials.
This machine is suitable for metrological verification departments, scientific research institutes, mask manufacturers and other relevant departments to measure the bacterial filtration efficiency (BFE) of medical face mask materials.
YY 0469-2004 Technical requirements for surgical mask
BS EN 14683-2014 Medical face masks - Requirements and test methods
ASTM F2100-2019 Standard Specification for Performance of Materials Used in Medical Face Masks
ASTM F2101 Standard Test Method for Evaluating the Bacterial Filtration Efficiency (BFE) of Medical Face Mask Materials, Using a Biological Aerosol of Staphylococcus aureus
Sampling flow rate of Path A

28.3L/min

Sampling flow rate of Path B

28.3L/min

Nebulization flow rate

(8~10)L/min

Peristaltic pump flow rate

0.006~3mL/min

Negative pressure of aerosol chamber

-90~-120Pa

Negative pressure of cabinet body

(-50~-200)Pa

I>7μm, II. 4.7-7μm, III. 3.3-4.7μm, IV. 2.1-3.3μm, V. 1.1-2.1μm

VI. 0.6-1.1μm

Size of glass aerosol chamber

L600×diameter85Xthick3)mm

Outer Dimension

1180*650*1300cm(L*W*H)mm

Power supply

220V 50Hz
Instrument characteristics:
1. Professional negative pressure biological safety cabinet technology to ensure the safety of operators and the environment.
2. High negative pressure working cabin, two-stage high-efficiency filter, 100% safe discharge.
3. Adopt two-way six-level Anderson precise sampling.
4. Built-in peristaltic pump with adjustable flow rate.
5. Special microbial aerosol generator, the flow rate of bacterial liquid spray is adjustable, and the atomization effect is good.
6. Industrial-grade large color touch screen control, the operation is simpler.
7. The control system adopts PLC + LabView control, high-intensity color touch screen 10 inches, USB interface, supports U disk data transfer;.
8. The safety cabinet has built-in LED lighting for easy observation.
9. Built-in ultraviolet disinfection lamp to enhance the protection effect.
10. The front switch type sealed glass door is convenient for operation and observation.
11. With operating software, it can be controlled and processed by computer.
12. Seamlessly connect the laboratory information management system.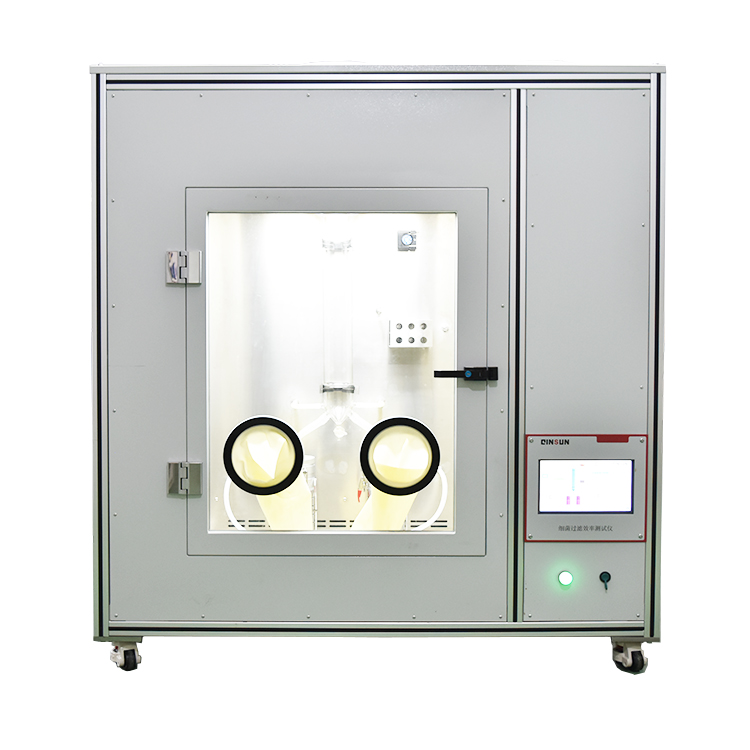 Note:QINSUN always been committed to innovation and improve product performance and functionality, based on the reasons, the product specifications will be changed accordingly. The above without prior notice, the Company reserves the right to amend the final.